How to Sign Up for E-Statements
The following instructions will show you how to opt-in to receive your monthly bank statements electronically through our online banking portal. All of these steps are done through that portal.
Login to Internet Banking
2. Hover over the "Accounts" tab on the navigation bar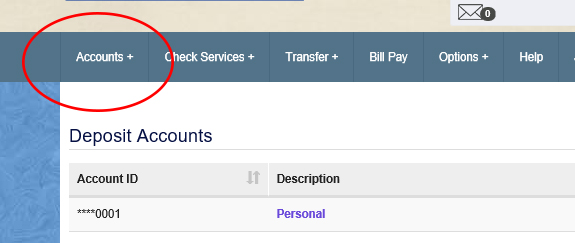 3. Click on "E-Statements"

4. Click on the "View Disclosure" button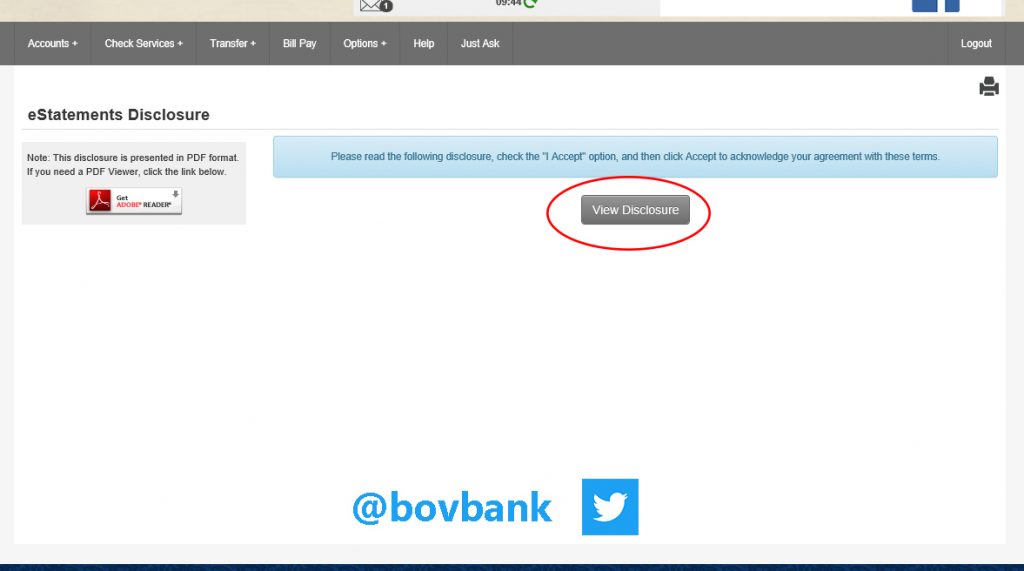 5. A PDF will open in a new window (possibly a tab, depending on your browser settings). You may have to allow pop-ups.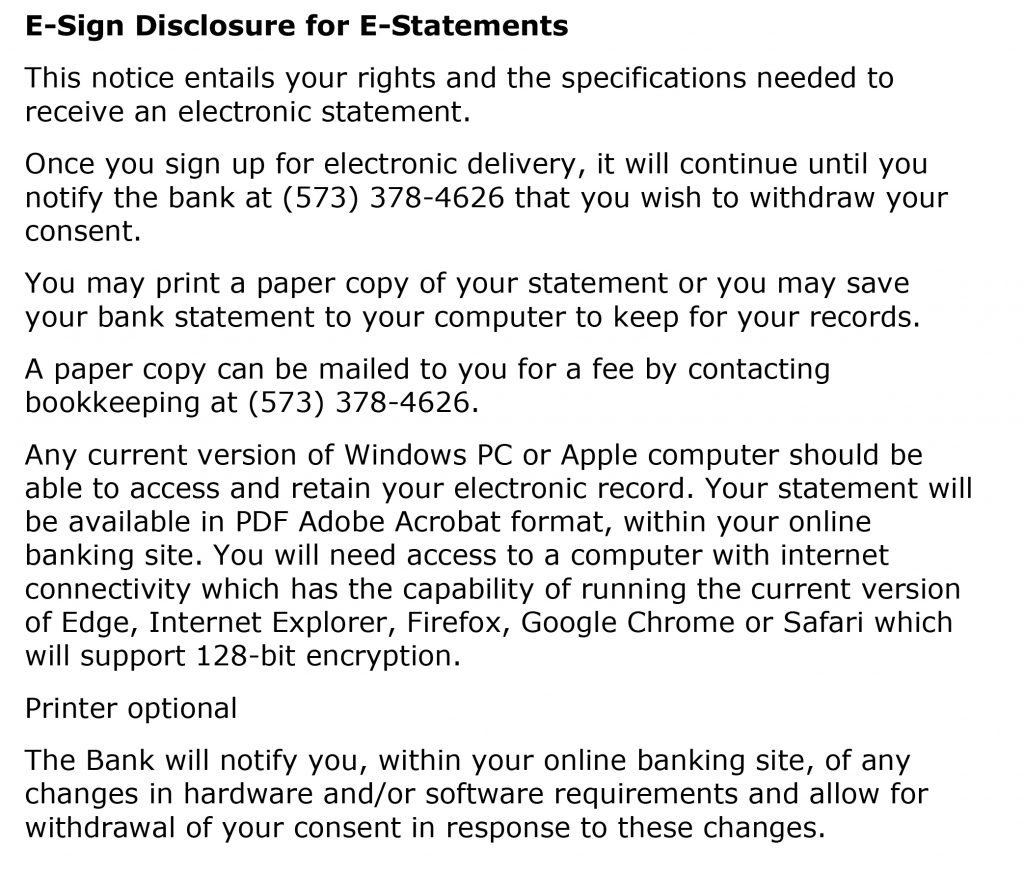 6. Within your online banking window, check the box next to "I Agree" and Click on "Accept"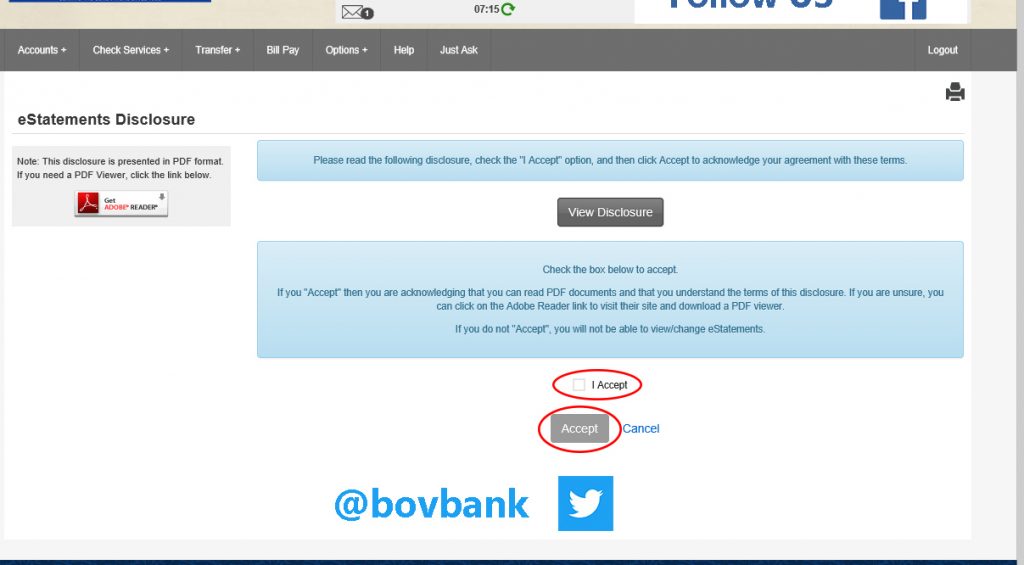 7. Check the box next to the email address (this populates with the address used during registration), enter a new email (if necessary), or both. Please note, this does NOT change the email address for your online banking account. That must be done under the settings tab. This is only for statement notifications. An additional email address is purely optional. Once you're done, Click Submit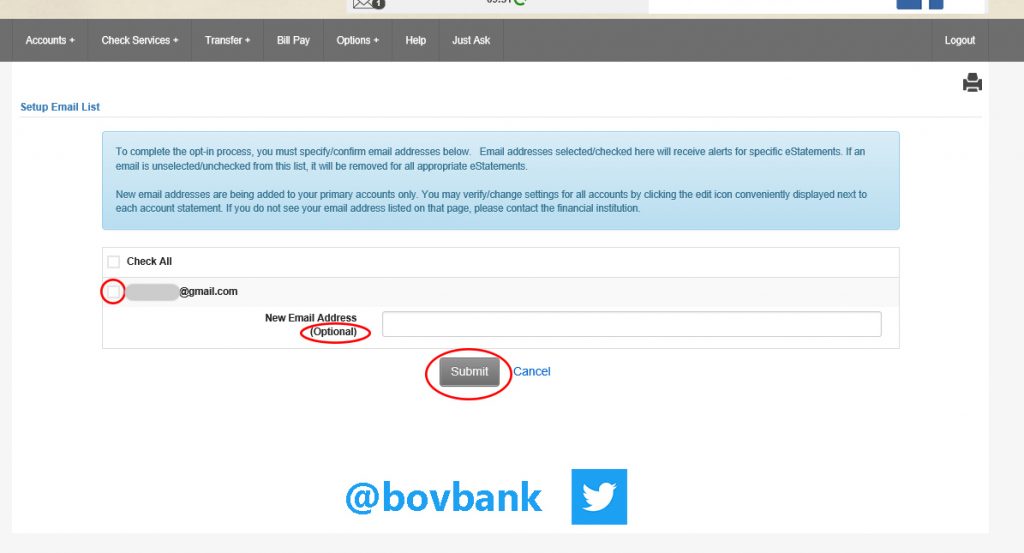 You will now be able to view your statements through your online banking portal and will no longer receive paper statements.