Why Chose Our Online Banking?
Take your hometown bank with you, wherever you go! With online and mobile banking from The Bank of Versailles, you can access your accounts anytime, anywhere. Check balances, pay bills, send money, and make transfers, all with a few easy clicks.
Make sure to check out these tips from USA.gov for staying safe online.
Bill Pay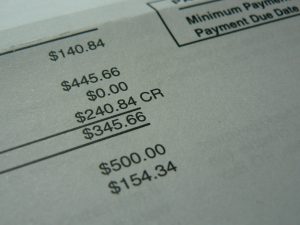 Save time and postage with our FREE online Bill Pay.
It's easy to set up and easy to use.
Select your payee, enter the amount, and chose the "send on" date.
You can even set up monthly bills to be paid automatically.
Mobile Banking
Access at your fingertips! You can do all of your banking directly from your smartphone.
Features:
View your account history on the go
Use it anywhere, anytime
Check balances, transfer funds and make payments with ease
Make deposits
Send money through The Bank of Versailles Easy Transfers
The Bank of Versailles Easy Transfers 
Money movement has never been faster or more convenient. BOV Easy Transfers allows you to easily send a payment to or receive a payment from another person via email or SMS text message – no checks, no visits to the branch and no trips to the ATM.
You can use BOV Easy Transfers for a variety of your payment needs, including:
Moving money between your accounts at different financial institutions
Sending money to your child at college, giving a gift to a family member, etc.
Receiving payment from a friend for dinner, a movie, fantasy football, etc.
Paying the babysitter, dog walker, house cleaner, etc.
Requesting payment for an item sold or services performed
Sending or requesting a payment with BOV Easy Transfers is fast and easy. Just visit our website at www.bankov.com and follow these easy steps:
Sign into your online banking or mobile banking and click on BOV Easy Transfers, under the Transfers tab
Enter the recipient's email address or cell phone number
The recipient receives an email or SMS text message with instructions on accepting the payment
The recipient visits a link in the payment notification to accept the payment and enters their account information
The payment is sent once the payment is accepted
BOV Easy Transfers allows The Bank of Versailles to provide a fast, convenient and easy way for you to send payments to or receive payments from a family member, friend or service provider.
E-Statements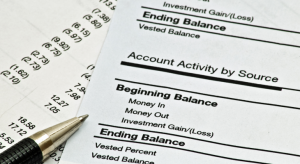 E-Statements are now accessed through our online banking site. E-Statements can also help protect your identity, keeping them secure for your eyes only.
In-Branch Services
Safe Deposit Boxes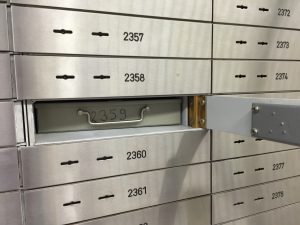 The Bank of Versailles offers safe deposit boxes to its customers to keep valuable items secure.
Contact your local branch for available sizes.
Annual Fee per box (by size):
Small – $20
Medium – $30
Large – $40
Extra-Large – $50
Notary Public
Customers of The Bank of Versailles can have documents notarized at any branch without a fee.